What makes a great outdoor advertising blog? The best out of home blogs include a mix of insights, opinions and ideas, giving you an overview of the hot trends in the industry and raising questions about the future of the medium.
We're not interested in blogs that just highlight an agency's latest billboard. That's a press release, not a blog. And we'll skip the keyword-stuffed posts that offer zero original thoughts.
The best blogs make us think and often help us generate new approaches and reconsider our perceptions. Most of all, blogs have to be smart. There's a lot of not-very-smart stuff on the internet, and that's just a waste of time to read.
Of course, we consider ourselves pretty good judges of compelling blogs because we write them ourselves. Our favorite ones are penned by other agencies, industry groups, news organizations and the occasional random citizen blogger. Here are the outdoor ad blogs we look to for information and inspiration.
OOH Today

For keeping up with industry news and more of the gossipy stuff, we like OOH Today. Bill Board and his crew know the outdoor industry in and out, and they post small stories you might not find elsewhere can be helpful for those of us making deals and meeting clients.
Geopath Blog
Geopath is a nonprofit that provides audit and measurement services for the out-of-home industry. Most OOH agencies agree, the system could still use improvement, but the services are better than they used to be and pushing to evolve with the times. We like the Geopath blog because it includes a lot of research you won't find elsewhere, such as DMA reports, COVID-19 mobility updates and advertising data. In fact, data geeks may love this blog the most — you can fall down the rabbit hole with all these numbers.
View Chicago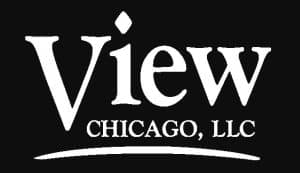 The View Chicago blog is admittedly a bit inconsistent, posting in bursts and then disappearing for months. But the content is imaginative and different from more evergreen topics we see elsewhere in the industry, which focuses on New York City and Los Angeles. The unique Chicago-focused themes include how to target Hispanic residents in Chicago with billboards and in-depth exploration of the cost of boards in the Windy City.
AdQuick

On AdQuick's blog, you can find nitty-gritty posts exploring specific questions, such as how to calculate billboard impressions and what is digital out of home programmatic advertising. Nuts-and-bolts stuff like this can bring out of home to the lay audience — people who have seen billboards, obviously, but don't know why they'd be a good fit for their brands.
(We also like AdQuick's social justice focus, which makes occasional appearances on the blog. We should all stand for something.)
Daily Billboard Blog

We're based in Culver City, so we're probably a little biased toward this straightforward blog focused on Los Angeles billboards. The author of Daily Billboard Blog is a native of the UK and admits to being fascinated by the wide range of colorful boards in LA — a far cry from their native country. Each day focuses on a new board and includes some fun, often earnest observations that remind us of the simple joy of seeing a well-executed billboard and feeling held in its thrall.
Billboard Media Blog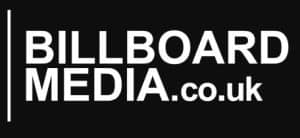 Sometimes looking at things from a different angle can help you figure out a more effective approach to a problem you're grappling with. We like the Billboard Media blog because a UK agency writes it. Some things are the same across the pond, but a lot are not, and looking at things from that varying perspective can help us dig out of a rut or problem-solve in a fresh manner.
Some recent topics include the best time of day to advertise on billboards and regular writeups on billboard availability in the UK, which we find fun (it's a nice change from thinking about U.S. availability).
AllOver Media

We enjoy the wide range of topics explored by the AllOver Media blog. From breaking down the best way to gain traction with public service announcements to detailing best practices for gas pump advertising, the blog is a little all over the place, in a good way.
OAAA Thought Leadership

We go to the Thought Leadership blog from OAAA to get reenergized. 2020 was a long year, and it was easy to feel discouraged by the many ways the COVID-19 pandemic impacted us all personally and professionally. Reading the "Across the Desk" features on OAAA's blog helped reignite our excitement for out of home. Each one features interesting insights about outdoor branding and campaign deployments that help us look at issues in OOH in new ways.
Creative Bloq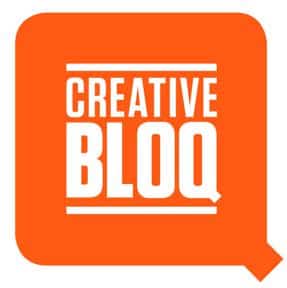 Not every post on the Creative Bloq blog focuses on outdoor, but the ones that do are outstanding. Just run a quick search or filter to find those posts, and enjoy some of the best visuals in the OOH blogging world. The blogs go more in-depth than some other design-focused blogs, which throw up a few photos and sign off. Creative Bloq offers critiques that help break down what works (and what doesn't) in a campaign. It's well worth the search effort.
Media Insider
This, again, is not strictly about out of home — but there are a lot of trend- and philosophy-focused pieces that can apply to the industry, so it's definitely worth your time. Thought leaders from all manner of agencies contribute posts, as well as others in the advertising space who can lend expertise. You won't see many of these ideas repeated elsewhere.
What we value most about Media Insider is the diversity of viewpoints. We don't necessarily agree with them all, but they do spark excellent conversations.
Carto
You might not tab the Carto blog as an obvious place for out of home coverage. But it includes a treasure trove of relevant data about outdoor locations, including proprietary research that's eye-opening. We like the deep dives on location analytics and data monetization. It's knowledge you can use as a foundation to learn more about the outdoor industry and how technology is making it stronger.
Good blogs aren't just a way to take a break during the long workday. They can also spark innovation. Take a few minutes to check out these favorite outdoor advertising blogs, and then get in touch with us. We can help you carry out your next vision.