We are the "OOH" specialists. Out-of-home advertising allows you to get your head out of the "cloud" and back into the real world for a bit. But isn't that like so 1997? Yes, indeed. Sometimes what seems "old fashioned" never goes out of style and continues to have remarkable impact on our senses. Think – hand written invites, photo albums, a real hardcover book, a stove top espresso maker, recipe cards, board games, wall calendars, clothes brushes, fountain pens and coming to the door to pick someone up for a date.
There is a healthy dollop of old world charm mixed with heady nostalgia and unforgettable efficiency.
Outdoor advertising is the striking sensorium that tickles your imagination and leaves a lasting impression. Outdoor media often stands out dramatically on the urban landscape because unlike its online counterparts, it doesn't have to compete with a bombardment of digital ad boards to get a user's attention. Advertising companies are waking up to the fact that outdoor advertising still offers unbelievable ROI. They might have neglected this revenue generating gem –but we never did. We stayed true to our first love –outdoor! That's why we do it so well. We stayed committed to the power of out of home advertising from the start.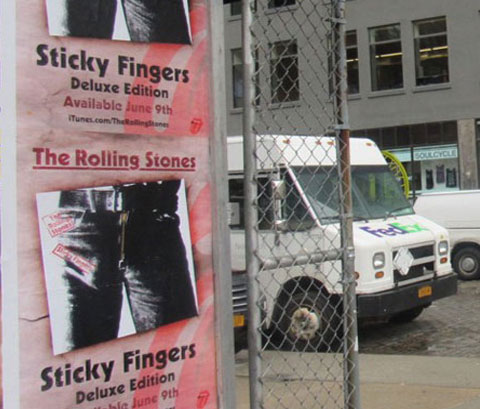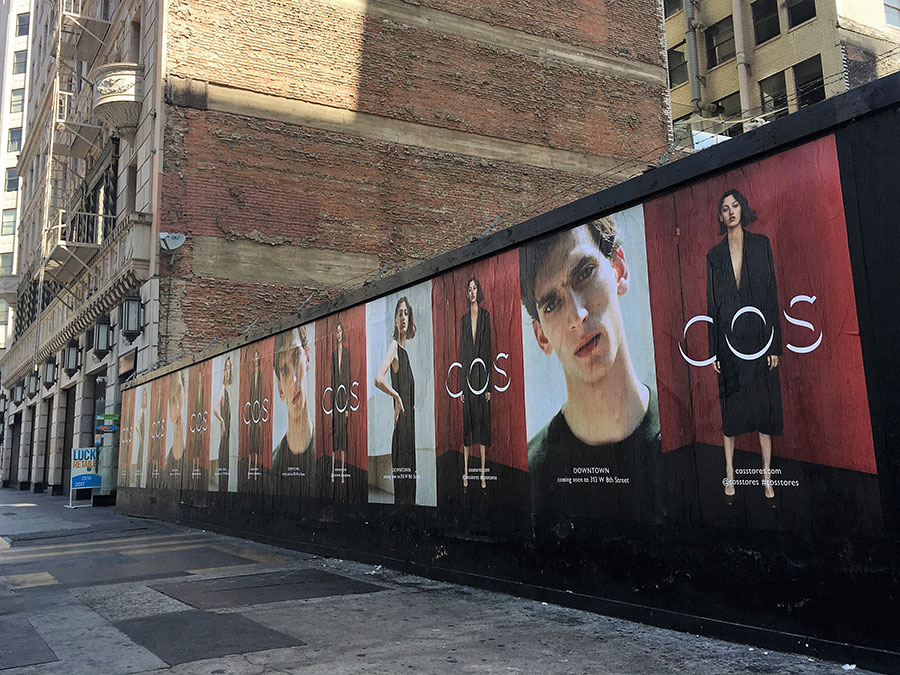 Want to get wild? Want your latest film, album or fashion show plastered around the highest traffic areas in your target audiences home turf? We offer you the essential underground guerrilla tactic of Wild Posting
a.k.a snipes or fly-posting. You want to wallpaper that piece of open real estate that's just begging for a vivid splash of your product's colors in large eye catching posters? Let's do it! Legal? Well, yes. (although the property owner might not love you that much). Old fashioned is the new en vogue?
Looking to redefine the skyline with big, bold, beautiful Bulletin Billboards? You get to hijack your target's eye line. You give them your version of the horizon. We get your brand emblazoned on outdoor billboards so you become a fixture in your target's outdoor visual landscape. You'll "own" that space 24/7. Your billboard sign is a constant fixture that's highly visible and super cost effective. From the olden days? Yessiree Bob!
Need to get your brand or event message out on your local neighborhood street?  Plaster your 8-Sheets poster campaign along surface streets to keep the whole community in the know of what's going to be taking place in the area. Paper posters have a 30-day staying power and are inexpensive. Every month you can change your message and keep highly visible to the local market. Yes, paper –it's cheaper than vinyl.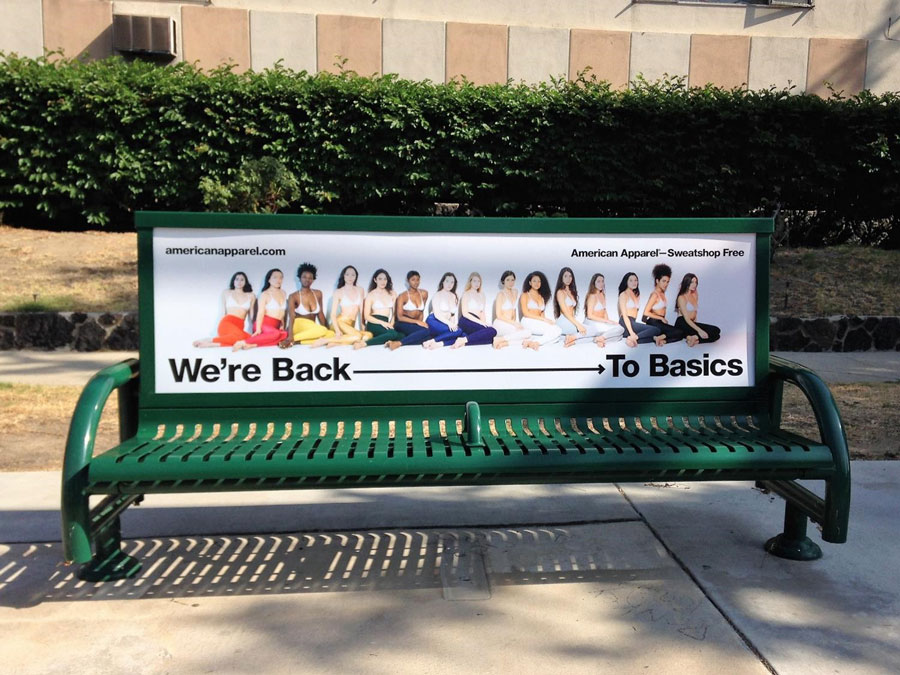 American Apparel Bus Bench Ad
Discover the advantages of using Bus Benches in commuter cities for your outdoor media initiatives. You know where your prospects are living and we've got their bus benches covered…in your brand offering. It's on street level, there's a captive audience and you are their constant companion on their daily commute.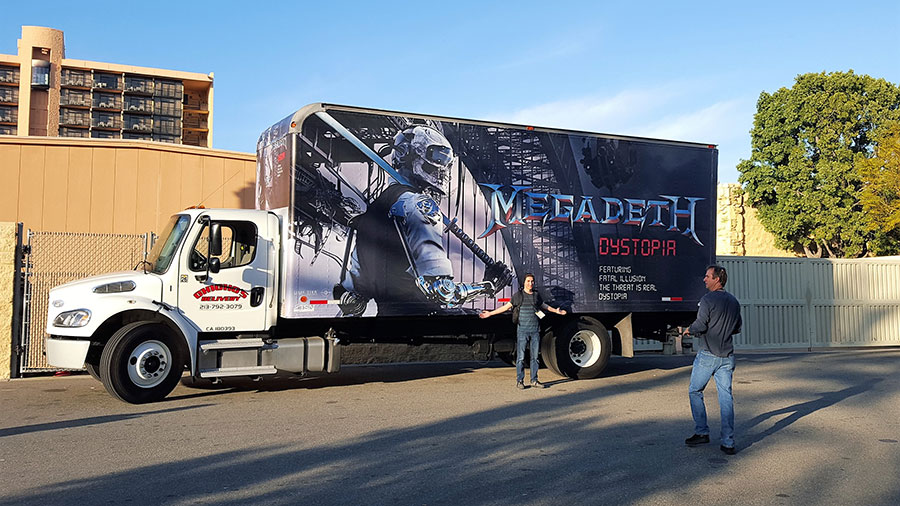 Megadeth Mobile Billboard
Can't wait to take your brand for a spin? Get your motor running with a big city styling Mobile Billboard.  Your message will be on the move going where your customers are hanging out. A Mobile Billboard is your outdoor media answer to getting your message around town.
Be the next forthcoming attraction on the big screen. In-Theater OOH advertising gets you right in front of a receptive audience. They are relaxed, have their buttered popcorn and large soda, waiting patiently for the main feature and there you are front and center. This out of home advertising channel is still one of the oldest and most effective methods to connect with your demographic.
Wanna go viral? Looking to be shared everywhere? Guerilla Advertising takes you to the streets to re-invigorate wall spaces with graffiti art, mind blowing projections, wallscapes that mesmerize and street teams that bring your brand to life. You enliven old, forgotten spaces with creativity and artistry, drawing smiles and engagement from all who walk past. Press pick up on your masterpieces and social media blows up with your hashtag. Nice!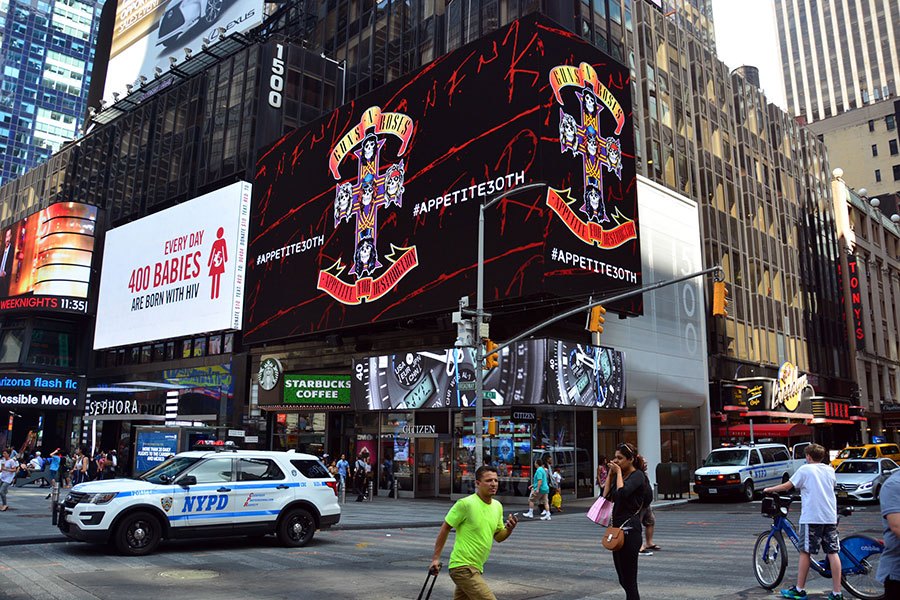 New York Digital Billboard Guns N Roses
Multiply your messages. Digital Billboards let you display various brand or product messages throughout the day. Different times of day bring out different types of people and your message can literally change with the time. Maybe you want to live stream? Or match your content to the weather? This tech injected outdoor billboard media gives you the highest visibility with flexibility to find the right messaging for your target market.
Feeling ready to go outdoors? It's a perfect day for it. Let's walk you through the options.