ALSO CALLED ON SCREEN ADVERTISING
IN THEATER ADVERTISING
GIVE YOUR MESSAGE THE IMPACT IT DESERVES ON THE BIG SCREEN.
In Theater Movie Advertising
What is the best way to advertise to a captive local audience that will guarantee that they see you message? In Theater Movie Advertising will get your message in front of the latest block buster so that your message will be seen by thousands. In Theater Movie Advertising is simple, effective, and flexible to suit your campaigns requirements and budget.
You choose the length, the artwork, the voice over and what we deliver is your message on the big screen in front of large audiences that will engage with your message. It doesn't matter if you are a small or big business, start up or established, In theatre advertising is the best option to establish your brand recognition and reputation!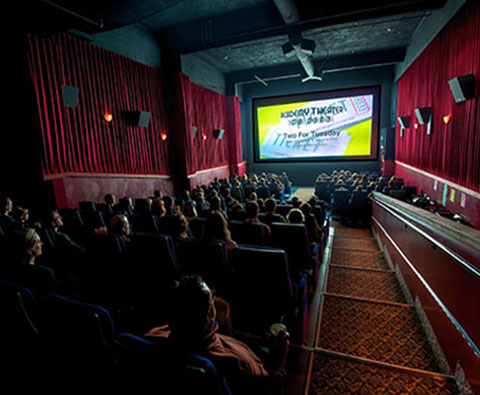 One of the most unique benefets of In Theater Advertising is that all advertisers are 100% unopposed while their message is on screen. The audience is yours and the message will be delivered home. It's never been more important than in today's advertising market to stand out and In Theater Advertising ensure this!
The best part? You don't have to have a pre-existing commercial as we can produce one for you with our amazing producing team. We bring your message to life that will have a huge impact and mass effectiveness. 2D or 3D we have the tech to make sure your message pops off the screen!
Because technology has changed how cinema works the costs for this type of advertising is incredibly low! All of our commercials are created and delivered 100% digitally so your message will look bright, crisp, and clean while also sounding like a major studio produced it! If your business is ready for its close up, don't wait, run down the Hollywood walk of fame and talk to one of our knowledgeable staff about your options today! You bring the message and we'll bring the popcorn!