Wide Reach
The great perk of retargeting on Google AdWords is that your ad can be shown to visitors across the Google Display Network which comprise 92% of all internet users. When you can really narrow your retargeting visitor categories, you will end up lowering you cost per click because your ads will be highly relevant to the target.
These kinds of ads have a phenomenal click-through rate compared to typical display ads. You are able to stay connected to your target audience even after they have left your webpage. Retargeting allows your website visitors to get ongoing exposure to your brand so you become recognizable to them.
Recognition builds trust and leads to purchases and conversions.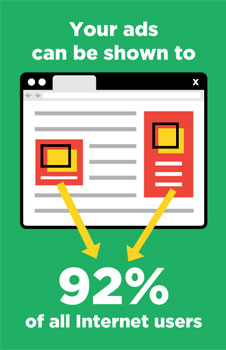 How Does Facebook Advertising Tackle Retargeting?
The concept is basically the same as Google AdWords. You can also retarget visitors to your page in an attempt to close more customers. Again, it offers high returns for advertiser's ad spend.
To add a little cookie on the computers or mobile devices of your webpage visitors, simply install a tiny piece of code called the Facebook pixel on your website by using Facebook's Custom Audience feature.
The Facebook pixel is that Javascript code that you place on your website to be able to track your visitors. It's the way that you grow audiences for your Facebook ads. In 2017 Facebook phased out their conversion tracking pixel to offer just one all inclusive one. It gives you the info to help you to optimize your ad, track conversions and build custom audiences. When someone visits your site but doesn't convert, the pixel lets you catch up with them on the web with some retargeting marketing.
There are two ways of tracking conversions using the Facebook Pixel:
Custom Conversions (simpler): track actions using the Facebook pixel and the URL of your 'thank-you' page for optimization. You are limited to only 40 custom conversions per account.
Standard Events: This is where you add a small piece of code (called Standard Events) to the base Facebook pixel (which they provide).
There are 9 of them that you can use on your website.
Key page view
Search
Add to cart
Add to wishlist
Initiate checkout
Add Payment info
Make purchase
Lead
Complete registration
In order to accurately measure conversions, leads, checkouts or registrations, the Standard Event code should then be placed on the page they land on after completing the action, like the "thank-you" page.
You are also able to segment your visitors under the preferences section of Custom Audiences.
There are 6 easy to execute steps to get the retargeting ball rolling.
Go to Facebook Ads Manager, select Business Manager and find Audiences in the dropdown menu.
On the top left of your screen select Create Audience and click on Custom Audiences.
Choose Website Traffic.
Select Target Audience using the following dropdown menu options:

Anyone who visits your website
People who visit specific pages
People visiting specific web pages but not others
People who haven't visited in a certain amount of time
Custom combination

Find Your Tag/Pixel Code in your Audiences section of Ads Manager. Find your retargeting campaign, select it and click on Actions. Click View Panel in the dropdown menu. This is where you will find your code. Copy and paste it to your website. You might need to get a developer to put the code onto your website if you don't know how to do it yourself.
Add Checkouts and Check Out Value in order to track your retargeting campaigns in Facebook Ads Manager.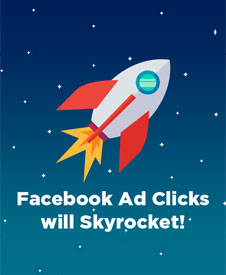 The most exciting news is that Facebook ad clicks have seen an increase of 70% year over year. Click-through rates are sitting at a whopping 160%. Retargeting on Facebook ensures that your social media presence is strong. A well executed retargeting campaign builds brand credibility and will ultimately increase revenue. It's all about being right there in front of your target audience at the exact point that they are shopping for your product or service. If you can stay top of mind for the visitor, you could see a conversion come your way. This kind of display-based product advertising will need to be adopted by all retailers if they wish to remain competitive. Retargeting possibilities are available for both traditional Static Facebook Ads as well as Dynamic Product Ads.
Retargeting ads can be shown to:
Past visitors to your site
Visitors who used your mobile app when they use other mobile apps or websites
Past visitors when they engage in follow-up searches once they leave your webpage
People who watched your YouTube channel
Your email list when they sign into Gmail, YouTube or Google search
Keep Chatting to Your Customer Long After They Leave the Store
Retargeting is advertising on the go. It walks out of your e-commerce shop/website along with your visitor and continues to talk about the product they have just seen. It's a trusted friend keeping the "shopper" company and helping them to make the best buying decisions of the day. You need to get whispering in your target audience's ear, otherwise your competitors are going to jump in to fill the gap.