Payment platform Klarna is known for its quirky sensibilities. When they came to outdoor/digital agency DASH TWO, looking for an eye-catching and–most importantly–dog-engaging outdoor ad, the agency was thrilled.
"Klarna wanted to reach dog owners, who made up a large portion of their target audience according to their marketing research," notes Kim M. Pham, DASH TWO's Associate Media Director, Digital. "We knew that to get to the owners, we needed to attract the dogs first."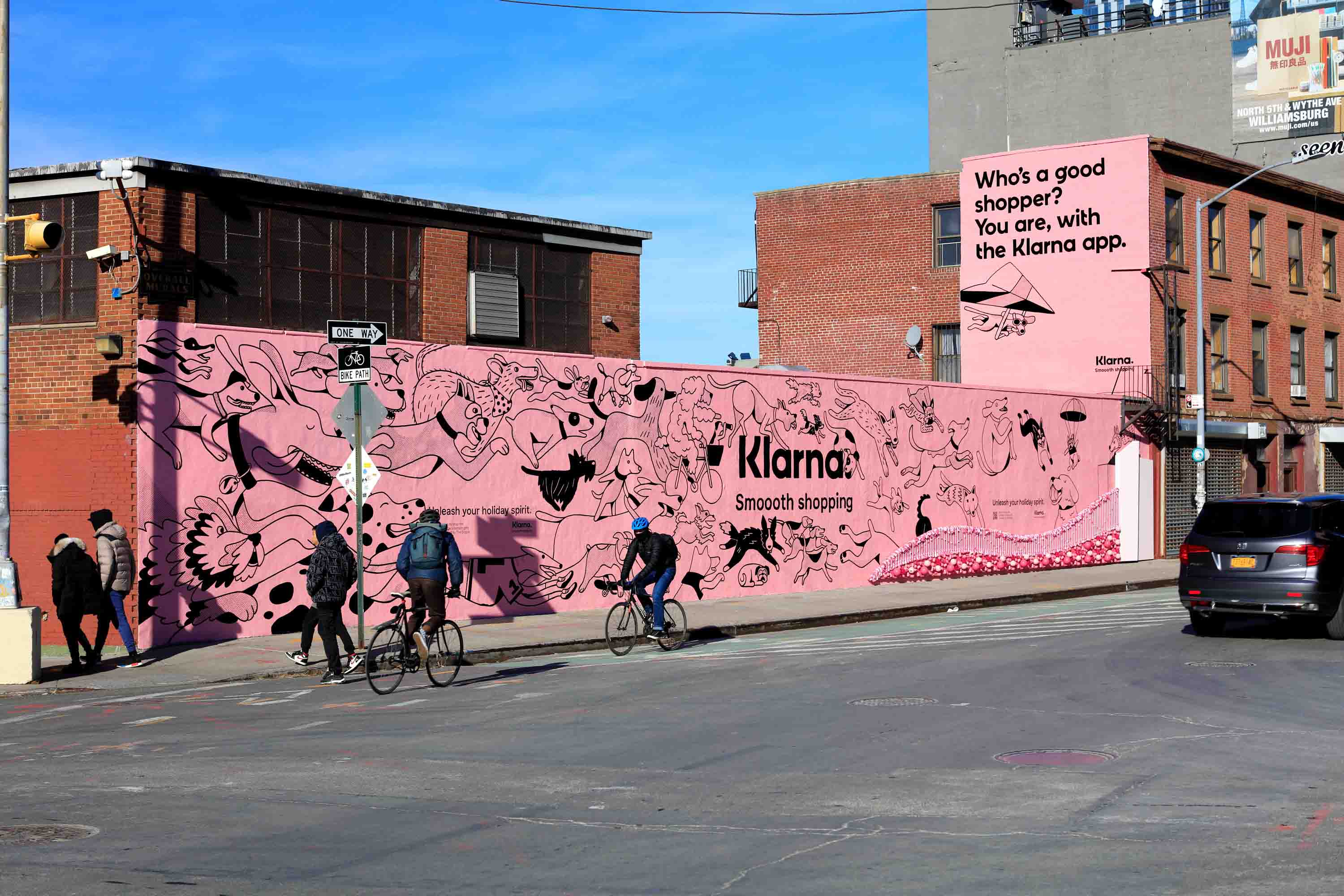 The resulting bright pink, 90-foot long and 13-foot high mural, "Who's A Good Shopper?" was awarded a Gold OBIE for Best Custom Installation from the Outdoor Advertising Association of America, DASH TWO's first gold. The mural also received a Silver OBIE Award in the Experiential Category and a Bronze Award in the Contextual Category.
The installation depicted dozens of cartoon dogs jumping, frolicking and chasing each other, all excited about what was happening at the other end of the mural: a giant box of dog toys that had tipped over. While the dogs were two-dimensional drawings, the 910 dog toys fastened to the wall were entirely real. The three-panel display lined the route to a Brooklyn dog park, the perfect spot for playful dogs to encounter the mural.
"It was quite fun and funny to plan a 'dog-first' approach to an outdoor installation," recalls Pham. "We brainstormed lots and lots of ways to attract dogs, using smell, taste, and touch. We decided to go and buy hundreds of dog toys and engage dogs that way." While dogs heading for the park played, their humans could snap a photo for socials, as well as scan a QR code, download Klarna, and see a carefully curated list of dog toys. 
"At Klarna, nothing is more important than obsessing over the consumer, and for this campaign, we also obsessed over our consumer's furry best friend," notes Klarna's US brand lead Joel Sussman. "We are always looking at ways to innovate and engage with consumers in more meaningful, authentic ways, and this OOH experience was one we were very excited about."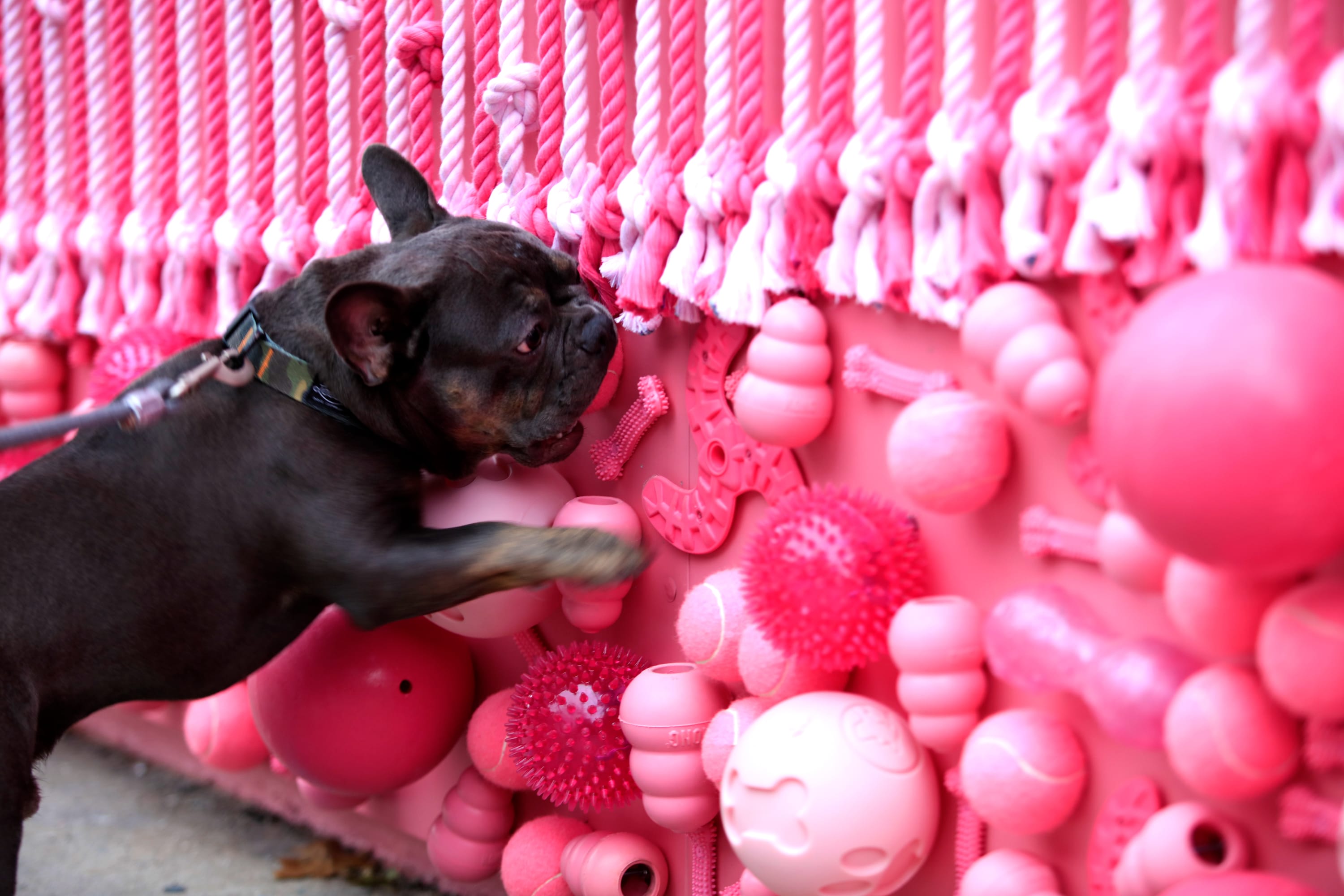 "We love finding these perfect intersections of physical context and digital interaction to reach just the right people for our clients," says Pham. "The best part, though, was watching our target canine audience go crazy with the toys."
About DASH TWO
DASH TWO is a media buying agency based in Los Angeles, delivering expert solutions for the music and entertainment industries. DASH TWO specializes in online and outdoor physical spaces, usually connecting the two, with campaigns including social media ads, PPC help, video creation and outdoor campaigns utilizing billboards, bus benches and wild postings in high-traffic areas.