Los Angeles' DASH TWO is a mainstay of the digital and outdoor advertising landscape and the go-to agency for global brands that include Live Nation, Disney, L'Oreal, Universal, and UberEats. Since 2009, they have been building a reputation for delivering insights and expertise that puts their clients top-of-mind in the public eye, having created wildly successful media campaigns for artists that include U2, Lady Gaga, and more besides.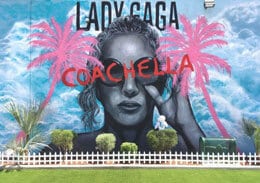 With such a storied history and a clientele that reads like a whos-who of the nation's top brands, it might be difficult to fathom how things could get better, but a recent announcement from Clutch has injected us with some serious good fortune – and it's all because of our amazing team and their ability to deliver a consistently high-quality product.
We get a lot of satisfaction from our client's happiness and their ability to measure the ROI we deliver – a very important aspect these days as advertising budgets are shrinking and companies are looking to stay lean. As a team, we are proud to stand behind every single job we do, because no matter how big or how small the project, we know how much it matters.
To stay ahead of the curve, we have always kept an open mind and we have never lost sight of our roots because sometimes, the traditional way is just more effective. These days, we are under constant bombardment from digital advertising. You simply can't escape it, no matter how hard you try. So, we have become very good at tuning it out. Unfortunately, this is not good news for advertisers, who need to find new ways to stay top-of-mind among their intended audience. This is a situation that needs a multi-layered approach – and a healthy dose of the tried-and-true, which, contrary to what many people think, drives some impressive ROI.
Our approach combines data-driven digital campaigns with show-stopping, jaw-dropping outdoor media like billboards, digital billboards, Wild Posting®, and more, effectively combining the tangible and the intangible to deliver the results our clients need. We are passionate about what we do and always eager to prove our claims.
But enough about us … let's get to the meat of the situation!
So, who is Clutch, anyway?
Clutch is a B2B market research company that was created to help small and mid-market companies find the best possible partners for their projects in marketing, advertising, design, development, IT, consultants, and software. Their business model considers only verified feedback from actual client references that are relative to the services we offer, the quality of our work, and our presence here in the local Los Angeles market.
Based out of Washington, DC, they compare businesses in each market and place them on what they call a Leader's Matrix, a magic quadrant that divides entrants into Market Leaders, Emerging, Niche, and Proven categories.
Our Awards
Currently residing snugly in the Market Leaders category, Clutch describes Dash Two as an expert in media buying for digital and outdoor. Fair enough. We ranked high in three distinct categories:
1. Top Inbound Marketing Agencies in Los Angeles
In the Inbound Marketing category, we ranked second in Los Angeles overall – second only, I might add, to a company that is more than 20 times our size! It just goes to show, we may be small, but we are mighty!
2. Top Advertising and Marketing Agencies in Los Angeles
In the Advertising and Marketing Companycategory, Dash Two ranked sixth in all of Los Angeles, cozying up to some major players in the local landscape, most of whom deal with six-figure budgets on a daily basis. Pretty exciting stuff!
3. Top Digital Strategy in Los Angeles
In the Digital Strategy category, Dash Two ranked number seven and are firmly positioned among the market leaders in this space. Digital Strategy is an integral part of every campaign we take on as we know through experience that optimizing your advertising for your audience brings the best possible results.
To Clutch, we say "thank you for the kudos!" We know we've got a great crew, and now the rest of the world does too.
If you would like to learn more about DASH TWO and what we do, drop us a line.